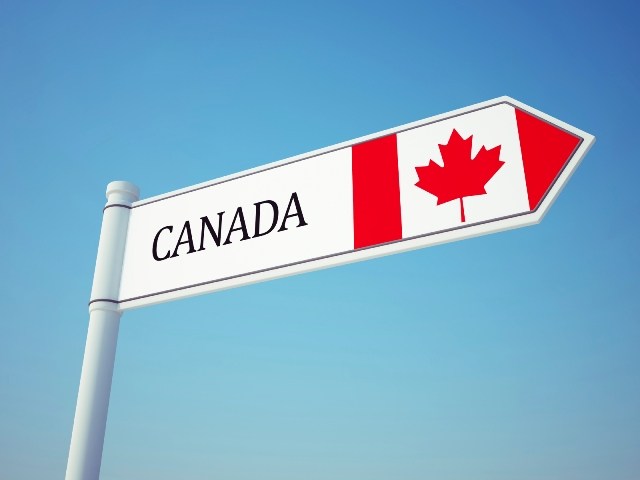 Canada is the 2nd largest country in the world by area and is known to be one of the friendliest nations in recent times. While Canadians are comparatively few in number they have crafted, what many observers consider to be a model multicultural society welcoming immigrant population from every continent. Besides its natural beauty, friendly disposition and multicultural diversity, it boasts of a state-of-the-art education system at a reasonable cost, making it one of the preferred destinations for students across the globe. The country offers excellent programs on both conventional and new age fields especially at the post-graduation level.
Canada is one of the best places to pursue your higher studies and the country attracts thousands of students each year from abroad. The country provides world class education which is recognized globally. Degree from a Canadian university is considered of great value which is equivalent to US, Australia and other European Countries. Both the Government and Universities provide benefits especially for the students to pursue their studies successfully. International students can gain valuable education at a very low fees compared to other countries across the globe. Not only fees but also the scholarship opportunities available with universities helps reduce the expenses significantly. It is home to 11 of the top 250 universities in the world. The higher learning institutions range from small universities with intimate learning environments to large research-intensive universities with world-class reputations. There are 96 public universities with almost 15,000 study programs to choose from, Montreal, Vancouver and Toronto being the preferred destinations. University of Toronto, McGIll University and University of British Columbia rank amongst the best in the world.
The cost of education and livelihood in Canada is affordable. A university Bachelor's degree could cost anywhere between 12,000 to 20,000 CAD per year. A Master's degree would be in similar range starting from 14,000 to 25,000 CAD per year. Living cost in Canada can be well under control if researched thoroughly as the country gives you a wide variety of options to choose from. Depending on the choice of university you would need anywhere between 20,000 to 30,000 CAD to cover your tuition fees and living expenses. As an international student you are entitled to work part time for 20 hours a week during the terms and full-time during scheduled breaks. The national human rights law prohibits discrimination based on race, gender, disability and sexual orientation making it one of the safest destinations for international students.
COURSES
Information technology
Pharmacy
Hospitality management
Engineering
Business management at PG level and also pursuing MBA
Biotechnology
Dental Hygiene
Hotel & Resort Management
International Business
Environmental Science
Computer Science
Science and Applied Science
Health Science
Social Science
Nursing
Logistics and Supply Chain Management
Project Management
Wireless Networking
Project Management
MS
Information systems
ESTIMATED FEES
The cost of education in Canada is low compared to other countries like UK Australia and New Zealand. The country offers a great opportunity to international students to save a considerable amount of money on education courses without compromising with the quality. However, the tuition fees varies across different provinces and programs. The table given below can help you get an idea of the average cost for international students in different provinces of Canada for different fields.
| | | |
| --- | --- | --- |
| Provinces | Cost of Undergraduate Studies in Canada | Cost of Graduate Studies in Canada |
| Quebec | $9,168 – 10,518 | $8,268 – 20,000 |
| Alberta | $6,293 – 11,078 | $5,298 – $19,200 |
| Ontario | $6,900 – 16,204 | $5,432 – 29,000 |
| British Columbia | $4,462 – 15,870 | $2,272 – $17,499 |
| Newfoundland | $7,260 | $1,896 – 3,549 |
| Manitoba | $4,940 – 6,900 | $3,795 – 9,685 |
| New Brunswick | $7,063 – 10,720 | $5,610 – 8,465 |
| Prince Edward Island | $7,510 | $6,100 |
| Saskatchewan | $7,779 – 10,890 | $5,313 |
| Accommodation Expenses | | |
| Type | Expenses | |
| Off Campus Lodging | $250 – $ 750 per month | |
| School/University Provided Home-stays | $ 400 – $800 per month | |
| School/University Provided Residence/Dormitory | $3000 – $7500 per year | |
| Other Costs | | |
| Bus Fare One Way | $2.00 – $3.00 | |
| Groceries | $150 – $200 per month | |
| Utilities & Miscellaneous | $300 per month | |
| Average Restaurant Meal | $10.00 – 25.00 per person | |
| Movie | $11.50 – $13 Approx. | |
| Air ticket | $500 to $2000 | |
| Health/Medical Insurance | $300 to $500 | |
| Other Costs | Expenses | |
| Bus Fare One Way | $2.00 – $3.00 | |
| Groceries | $150 – $200 per month | |
| Utilities & Miscellaneous | $300 per month | |
| Average Restaurant Meal | $10.00 – 25.00 per person | |
| Movie | $11.50 – $13 Approx. | |
| Air ticket | $500 to $2000 | |
| Health/Medical Insurance | $300 to $500 | |