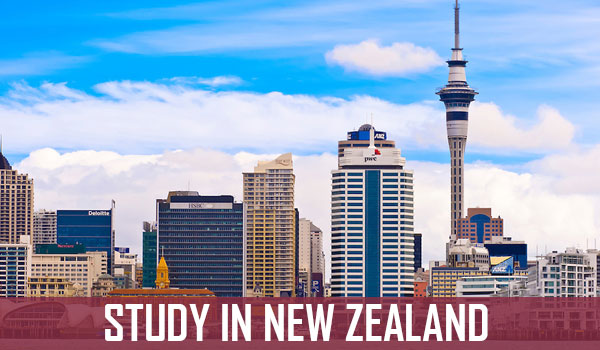 Known for its natural charm, beautiful people and accommodative culture, New Zealand is one of the most sought-after tourist destinations in the world. Its natural greenery, landscape and beaches makes it one of the most picturesque and photogenic places on earth. The country is also fast emerging as a preferred study destination for students across the world. A lesser known fact is that New Zealand boasts of an excellent education system, internationally accredited qualifications, ample research opportunities and a matchless quality of life. While studying here, you can be assured of a welcoming and friendly society with an excellent support system for international students.
International students choosing New Zealand as the preferred education destination are not only assured of a high-quality education but also their overall welfare. The country's code of practice enforced almost two decades ago protects and looks after the welfare of International students. Five of New Zealand's universities rank amongst the best globally. University of Auckland, University of Otago, University of Canterbury, Victoria University College and Auckland University not only hold distinguished rankings globally but also offer a range of subjects and courses to choose from. In addition, there are 22 technological and polytechnic universities that provide skill and vocational training to both domestic and international students. It has large several private tertiary institutes too offering a wide array of courses. The country's education system in not only known for its globally recognized qualifications but also for its opportunities in research and innovation. It also offers fabulous scope for PhD scholars and you are entitled to multiple privileges. The government of New Zealand has established a nationally recognized process of quality assurance and maintains a strict vigil on the quality of education.
An edge over other countries, education in New Zealand is cost effective and affordable. While course fee for arts or social science range from 20,000 NZ$ a year, courses in science and engineering can cost up to 25,000 NZ$ per year. Dentistry and medicine tend to be the most expensive degrees costing 75,000 NZ$ per year. As a student you are permitted to work up to 20 hours a week during terms and full-time during vacations, you must however seek a variation in the conditions of your visa. The estimated living cost would range from 12000- 14000 NZ$ per year. As an international student graduating from the country, you are entitled to additional points in the 'Skilled Migration Category' – New Zealand offers great migration opportunities
COURSES
MBA
Hospitality and Management
Professional Accounting
Engineering
Computer Science
BCOM
Tourism
Nano science
Agricultural Science & Forestry
Aviation
Architecture
Medicine
Veterinary Science
Finance
Education
Law
Humanities
Environmental Studies
Biotechnology
Sports – Science
Business Management
Economics
Sociology
Social Work
Psychology
Political Science
Philosophy
ESTIMATED FEES
Cost of Studying
| | |
| --- | --- |
| Study Program | Average Tuition Fees in USD |
| Undergraduate Bachelor Degree | $22,000 – $30,000 yearly |
| Postgraduate Master's Degree | $26,000 – $37,000 yearly |
| Doctoral Degree | $18,000 – $35,000 yearly |
Cost of Living
The Cost of Living in New Zealand is around $380–480 per week for accommodation/rent, food expenses, transportation costs, phone bills, internet usage and entertainment.